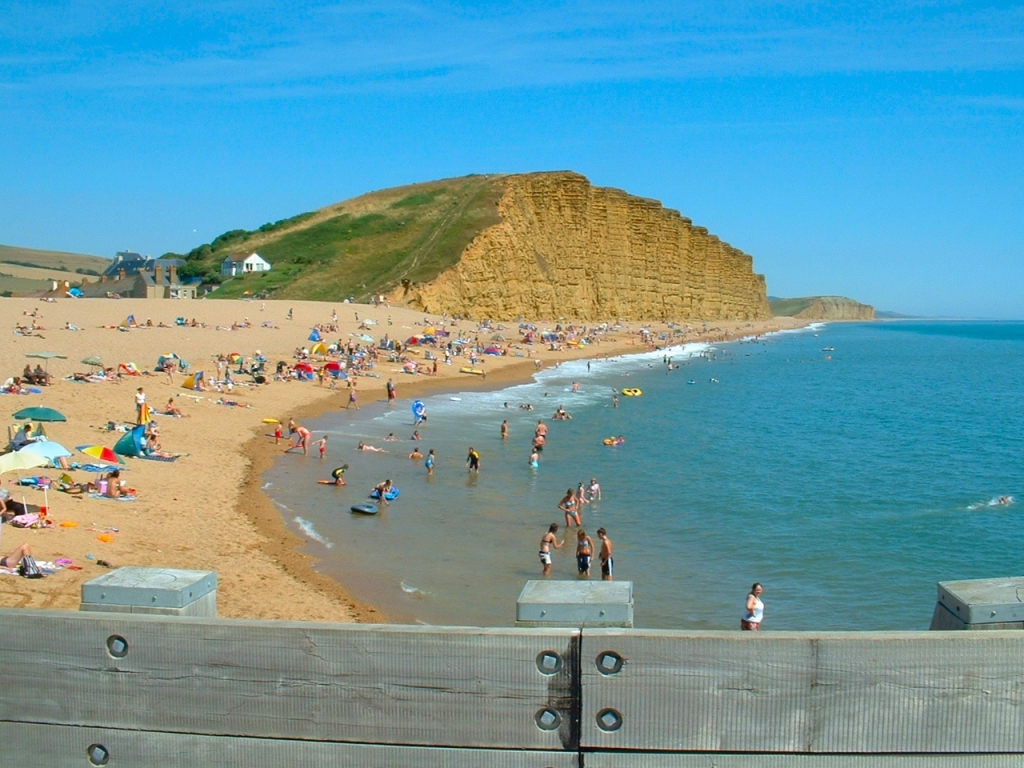 The area of West Bay lies close to the old mill Dorset town of Bridport. It is an ideal location on the Jurassic Coast to spend a short break away. The bay is perfect for those who want to have a peaceful and quiet time, close to the sea.
One of the main issues when booking a vacation here is the limited number of holiday cottages within West Bay itself. Because of this, it is undoubtedly essential to book one well in advance. Making a booking a year before will help to avoid disappointment.
Alternatively, a visitor can choose a cottage that is on the outskirts of the bay. Charmouth and Morcombelake are good places to look for these properties. They are close to the bay and are easily accessible.
West Bay is a quiet location that is perfect for those who want to get away from their regular, busy lives. The only time of year that it gets busy is during the summer months. During this time there is a massive influx of tourists. However, for most of the year, the beach is relatively quiet.
The main attractions of West Bay are the areas of natural beauty.
Specifically, the beaches and cliffs that line the Jurassic Coast. Beach walks are the most common pastime for visitors to the area. Both north and south offer fun beach sights to see during long walks. It is absolutely essential to keep track of the tidal times to stay safe.
Golden Cap is one of the most famous cliff tops close to West Bay. It is within walking distance, and once at the top, visitors are treated to a beautiful vista of the county. Thorncombe Beacon and Colmers Hill are two other famous cliffs for ramblers.
West Bay has been further recognised in recent years, due to its appearance on national television. It is featured in the geographical show Coast, which highlights tourist spots. It is also the setting for the popular BBC drama series Broadchurch. Fans of the show often flock to West Bay to see the distinctive cliffs, which play an essential role in the series.
Those who wish to partake in some shopping while in West Bay, are better off doing so in nearby Bridport. This is because the town offers far more options and facilities. There is a bus service that takes visitors to and from the two areas.